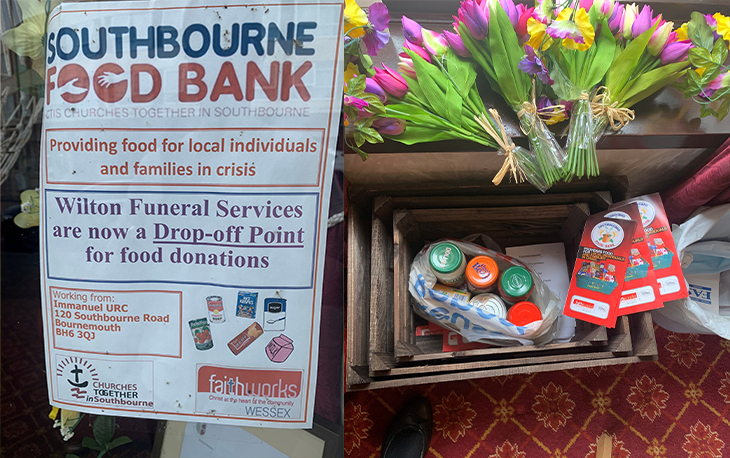 Food Bank Collection Point at Wilton Funeral Services, Bournemouth
Wilton Funeral Services are now a drop off point for food donations working with Faithworks Wessex. The aim of this initiative is to provide food for local individuals and families in crisis.
Faithworks created Food Bank + for people that need emergency food and have no money. They run local food banks including Bournemouth Food Bank and Southbourne Food Bank.
Kerry Crowson a Funeral Director at Wilton Funeral Services, Bournemouth said all the staff have got involved. The reaction from the public has been amazing with regular donations being given to the collection point.
Kerry and her team at Wilton Funeral Services have raised awareness with posters and leaflets located at the branch.
To find out more information about Faithworks Wessex: https://faithworkswessex.org.uk/projects/foodbank/